Dr. Don Agcopra MD, MBA, FPNA
Agcopra Neurology Clinics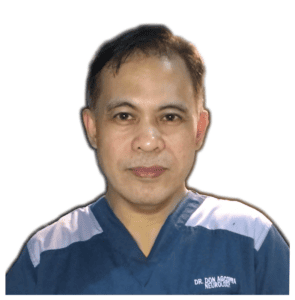 About
I am Dr. Don Agcopra.
I am a board-certified Neurologist and an advocate/adherent of the Low Carbohydrates Healthy Fats (LCHF)/Ketogenic Diet done in conjunction with or without Intermittent Fasting (IF).
Among the biggest health problems, we are currently facing the whole world over are type 2 diabetes and obesity (now often conflated into the portmanteau term "diabesity"), and both have reached epidemic proportions! Together with elevated blood pressure (hypertension), elevated triglycerides (hypertriglyceridemia), and low levels of HDL lipoprotein, they all point to the diagnosis of Metabolic Syndrome.
Unfortunately, I got myself diagnosed with Metabolic Syndrome (fulfilling all five of the IDF and NHLBI criteria – *elevated FBS, *elevated blood pressure, *abdominal obesity, *high triglyceride levels, and *low HDL) despite leading an almost strictly "vegetarian" lifestyle, which I originally did with the genuine intent to keep myself "healthy" after my own father succumbed to a massive acute myocardial infarction (or what is called in layman's term as a "heart attack.")
Feeling very much frustrated, I went back to published scientific literature and research and began relearning basic medical science as well as unlearning many of the errors that I was unwittingly taught in medical school.
I realized that what I learned about nutrition in medical school was nothing much and that what we physicians have imbibed about nutritional science was mostly based on many of the lectures and "studies" sponsored by the very influential food and pharmaceutical industry – which are mostly nothing short of biased propaganda to promote their own specific business/financial agenda.
Thereafter, following a consistent Low Carbohydrates Healthy Fats (LCHF)/Ketogenic dietary regimen (which, from current published evidence, might as well be appropriately called the "proper human diet") done in conjunction with episodic Intermittent Fasting (IF), I lost at least 20 lbs off my weight, regained back my normal BMI and waist circumference, lowered my day-to-day blood pressures back to persistently acceptable levels and normalized my levels of serum triglycerides and HDL. I indeed successfully reversed my own Metabolic Syndrome!
Having realized that most of my stroke patients were themselves actually victims of the Metabolic Syndrome, I began applying my own learnings and experience to my own set of Metabolic Syndrome patients (especially those who were seriously motivated and disciplined to regain their own metabolic health), successfully duplicating my own experience with impressive results!
Based on WHO estimates, Metabolic Syndrome and all its associated complications cause the most number of non-communicable disease deaths worldwide. It is an URGENT PROBLEM the entire world is currently facing, and hopefully, by working together with other Low Carb lifestyle advocates, we can all do something concrete and significant to successfully address it to a substantial scale.
With a healthcare system that is predominantly tainted by the food and pharmaceutical industry and healthcare guidelines not faithfully reflecting the data of true nutrition science, it is indeed very much confusing to attain sustainable metabolic health in today's world. Somehow, we can still find a way to fix ourselves. Join me in this journey and let us all make it a priority to optimize our own metabolic health!