Sarah Ahern
Metabolic Switch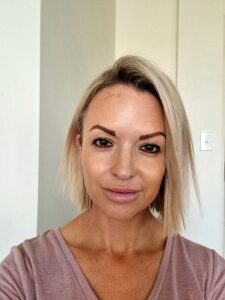 About
Hi, I'm Sarah, a Prekure certified health and nutrition coach.
I'm passionate about helping women to lose weight, who are prediabetic or have type 2 diabetes by adopting the low carb/ketogenic lifestyle so they regain their health and live the best life possible.
As your health coach, I will guide and support you to achieve your health goals. I will hold space for you to see insight and understand your WHY. I'll be your accountability partner and your own personal cheerleader!
Together we will challenge old beliefs and behaviors that don't serve you anymore and you will learn how to change your relationship with food by moving you from a place of sabotage and emotional eating to viewing food as fuel for your body. You will learn to shift your mindset and create healthy habits that are sustainable long term.
I will teach you how to make that metabolic switch and go from being a sugar burner that stores fat to a fat burner. And I will teach you the benefits of being in nutritional ketosis.
Let me help you take control of your health, increase your health span, and feel confident in the body you are in.