Louise Arvidsson mBANT, rCNHC, BSc, PGDip
Low Carb Nutritionist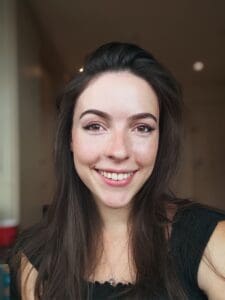 Specialties: Anxiety, Autoimmune diseases, Diabetes Type two, Fibromyalgia, Food Sensitivities, Gut health, IBS, Insulin Resistance, Mental Health, Metabolic syndrome, Thyroid dysfunction, Weight loss
Contact Details
https://lowcarbnutritionist.co.uk/
07916589508
Online
Qualifications
PGDip Nutrition Science and Practice, BANT Registered Nutritionist and Nutritional Therapist
About
Hi, I'm Louise, the Low Carb Nutritionist. I help people take control of their flare-ups, brain fog, mental health, and low energy, by using a primarily low-carb approach. My mission when working with clients is to equip them with everything they need to take back control of their health, so they can start feeling like themselves again.
I used to suffer from debilitating complex health problems (from extreme fatigue, IBS, brain fog, anxiety, and food intolerances), and I've now made it my mission to help other people reach the other side of their health problems too.
Your body wants to return to a state of ease and balance, we just have to figure out exactly what it needs to do that.
This is where I come in – I am your own personal health detective, I live and breathe nutrition and lifestyle medicine. It makes me so happy to see people transform their health when they were otherwise feeling frustrated, confused, helpless, and alone with their illnesses.
In my 1-1 sessions, we will work together undertaking a deep dive into your health to piece together what you need to feel better.
Using the best of traditional nutrition wisdom paired with modern scientific research, I'll show you how to take important but manageable steps to help you feel your best (even if it seems impossible right now, trust me, it's not!).
I create evidence-based and personalised recommendations to help support your body's natural ability to heal. Putting your health back into your own hands, so you can start feeling your best quickly.