Dr. John Barnes DC
Barnes Chiropractic Health & Fitness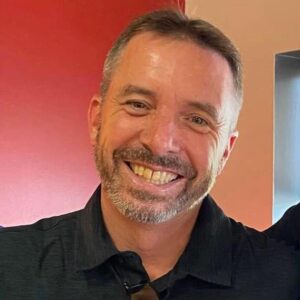 About
I am a Doctor of Chiropractic and have been in practice for over 24 years. I run a very successful Wellness and Weight Loss clinic in Centreville, VA.
We use a medically developed ketogenic protocol to reverse Insulin Resistance, restore metabolic health, create meaningful weight loss, and establish a long-lasting low-carb lifestyle!
Over the past 6 years, our patients have lost over 25,000 pounds! Our patients receive weekly one on one coaching visits with one of our trained nutrition coaches throughout the weight loss, stabilization, and maintenance phases of the program!
We communicate with treating/prescribing physicians so that their patients can have their medications safely titrated as necessary during the program! I also produce the Life Possible Podcast on Facebook, YouTube, iTunes, and Spotify.
This podcast interviews successful clients, coaches, and clinic owner's who use the same program and have transformed their lives! These people are pursuing their own "Life Possible" and doing things they never dreamed they could at every age!