Robert Clickner Licensed Acupuncturist
Robert V. Clickner, Lic.Ac.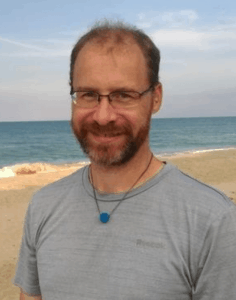 Specialties: ADHD, Acupuncture, Allergies, Anxiety, Autoimmune diseases, Depression, Diabetes Type two, Food Sensitivities, Gut health, IBS, Insulin Resistance, Menopause, Mental Health, Orthopaedics, PCOS, Pre-natal care, Sports medicine, Sports nutrition, Thyroid dysfunction, Weight loss
Contact Details
http://www.robertclickner.com/
434-825-0264
Robert V. Clickner, Lic.Ac.
1739-C Allied Lane
Charlottesville, VA 22903
Qualifications
Licensed Acupuncturist
NCCAOM board certification
Masters Degree in Oriental Medicine and certification in Tua Na, Oriental Bodywork (1999), International Institute for Chinese Medicine, Albuquerque, NM
Continuing education in the ketogenic diet, osteopathic manual therapy, essential oils, fertility acupuncture, facial rejuvenation, and brain health therapies.
About
Robert Clickner has been in practice since 1999, and located in Charlottesville since 2002. To date he has provided over 100,000 acupuncture and manual therapy (bodywork) treatments. He works with patients to get to the root cause(s) of their health complaint; people almost always have important information and instincts about their bodies that help him solve the problem they are experiencing. Often there is an old injury or illness still making trouble, even in a different area of the body. Once it is treated, the body can do the rest of the healing on its own. He welcomes patients input in the process.
His specialities are in the following areas: Back pain, sciatica, shoulder pain, neck pain (other musculoskeletal pain), migraines, headaches, insomnia, menopause, fibromyalgia, skin problems, whiplash and other accident trauma, post-surgical recovery, chronic fatigue. Also treating women's fertility and sports injuries.
Robert uses a customized combination of acupuncture and manual techniques with each case and each visit, depending on your unique health care needs. Herbs, dietary recommendations and therapeutic exercises may also be included.