Lotte Damen RD
Myndfuel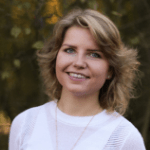 Specialties: Sports nutrition, Weight loss
Contact Details
+31612359977
Qualifications
Bachelors Nutrition and Dietetics
Online Professional Training in Low-Carb High-Fat / Ketogenic Nutrition and Treatment from The Nutrition Network
About
A Mindful Approach to a Low-Carb Living: fueling your mind, body, and soul.
It is our mission to inspire passion in curious souls to experience the power of a low-carb lifestyle. To create global communities and providing them with the essential knowledge to thrive in all areas of life.
Experienced in improving endurance performances, weight loss, and overall increased energy levels.