Tasha De Quincey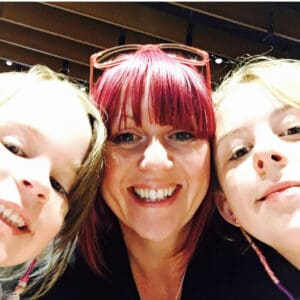 About
During my youth I was slim and athletic, playing sport, I was raised on a diet of coco pops, sandwiches, crisps and a home-cooked evening meal of plenty of meat, veg and potatoes. Always a pudding!
By the time I reached my mid-30s and had my 3rd child I was obese, depressed, a smoker and had arthritis in my wrist from an accident.
Believing calories in, calories out and move more, I quit smoking, started cycling and bounced around the diet clubs.
Regardless of the 'moderation' of foods I was allowed, I lost weight only to gain even more. I couldn't walk by a bakery thinking 'have I the points?' followed by 'f*** it, I'll start again tomorrow and ride first'. Because cardio gave me the excuse to eat more!
This wasn't working.
In early 2015 another fad idea and I quit sugar…..but this was different and I fell into a low-carb lifestyle. One which the family adopted. The changes were not just weight loss but I stopped taking meds for depression and arthritis, my children were focused and patient and my husband's diverticulosis basically disappeared. It didn't end there! I didn't think about the chocolate bars I previously consumed at night watching TV, I had absolutely no interest in the sweet stuff anymore!
I hit the books and research and slowly all the science was there and I could even make connections with family illnesses, thyroid, cancer, anxiety and more.
And that's is where it all began, I became a keto/fat adaption coach along with other health qualifications. I wanted to find out, even more, to help others realise that their diet really was their medicine and more!