Katie Dillon FNTP, Dip.Soc.Sci
Empowered Nutrition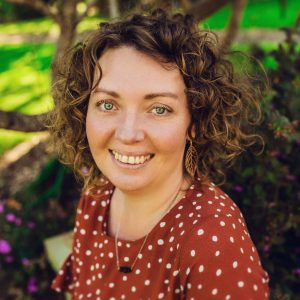 About
Katie is a Functional Nutritional Therapy Practitioner, Integrative Health Coach & accomplished public speaker. She's a busy single mum, living and working in the beautiful Northern Rivers of NSW, Australia. After completing her studies at The Institute for Integrative Nutrition (2016) and The Nutritional Therapy Association (2017) she founded Empowered Nutrition in Ballina.
Katie's method is to empower her clients with the knowledge they need to make positive, lasting change.
Working with a wide variety of health conditions, she has a lot of experience working with restoring optimum digestive health in those suffering symptoms of indigestion, acid reflux, bloating and heartburn. Her focus is getting to the root cause of the problem, rather than just treating the symptoms.
Her special interest is in working to prevent and reverse type 2 diabetes. Yes, it is possible to reverse it! She has recently written a group program designed to get type 2s on the right path, which is available online and face to face. She is determined to play a big part in turning the tide on this epidemic of sugar-related disease, using whole, unprocessed foods through low carb, ketogenic diets, with the use of intermittent fasting where appropriate.
One of her favourite sayings is "Every bite you take is either fighting disease or feeding it". It's a great reminder that we have a lot of power in our health. The most powerful weapon we have in fighting disease is a fork! Katie offers a free discovery call to help you decide if she's the right practitioner for you. She offers phone and Skype consults & classes, as well as face-to-face