Dr Lily Fraser
Turuki Healthcare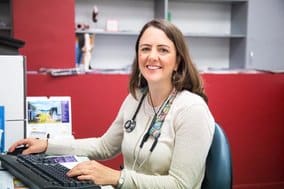 About
Dr Lily Fraser is a GP with an incredible interest in low-carb healthy fat nutrition. She has been promoting low-carb diets for her patients since 2015 and eats LCHF herself.
After experiencing the wonderful health benefits and weight loss that results from using low-carb nutrition herself, she decided to implement it in her patients too. With a 15 year medical career, she has seen the detrimental effects of chronic illness and the positive effects that a lifestyle change can have on individuals. She wants to show that low carb is a normal way of eating. You could even say, a traditional way of eating. 
Dr Lily Fraser runs regular support meetings at Turuki Healthcare and being a Māori female in the medical industry is in a wonderful position to help whānau realise they don't have to be resigned to a life of metabolic disease.
Lily teaches the low carb lifestyle and its effects on health and wellbeing.
Turuki Healthcare has staff who speak Te Reo Māori, Tongan, Burmese, Samoan, Niuean, French and Cantonese. You can also bring a support person along to any appointment if you wish.