Dr Mamaeroa David
McLaren Park Medical Centre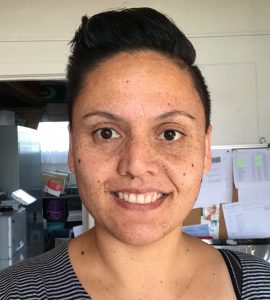 About
Kia ora! I graduated from Auckland Medical School in 2005.  Initially I was training in Paediatrics, however after the birth of my second child, I was morbidly obese and PreDiabetic. I changed to GP.  I soon discovered Professor Grant Schofield and his team, and it changed my life.  I have been living LCHF since 2015 and I am no longer PreDiabetic.  I have also had my 3rd child since and enjoyed a healthy pregnancy, she is now 2years old and continues to thrive.
I have used my experience and knowledge to help my patients achieve health and wellbeing through better food choices, especially excluding sugar from their diet and being more aware of the hidden sugars in food.  The second and significant part is reintroducing natural fats into their diet.  I continue to be amazed by the results and love watching my patients not just reverse their Type 2 Diabetes, but also thrive!
My mother is Maori and my father is Niuean.  Type 2 Diabetes, obesity, heart disease and cancer have taken a significant toll on my Whanau.  My wish is that my tamariki will grow up and never experience these diseases.  I believe LCHF holds the key to preventing the development of these and other significant diseases.