Dr Samantha K. Eagle
Biologic Healthcare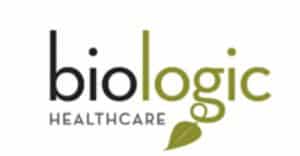 About
Dr. Samantha K. Eagle founder and Medical Director of Biologic Healthcare, earned her BS in Sociology and Women's Studies at the University of Vermont and later pursued post-baccalaureate pre-medical studies at SUNY Stony Brook.
She received her Naturopathic Medical Doctorate and Masters in Human Nutrition from the University of Bridgeport. She has been involved in patient advocacy within the healthcare system for over a decade and recognizes the need for patients to have treatment options and access to information.
Dr. Eagle's experience with teaching undergraduate biology inspired her interest in patient education. She periodically lectures about Lifestyle and Functional Medicine to a national audience of her peers or practitioners interested in incorporating a more patient-centered model.
Dr. Eagle's specialties include digestive disorders, nutritional counseling, rheumatic conditions, weight normalization, Type 1 and 2 diabetes and FirstLine Therapy® Lifestyle Program. Earning the trust of her patients has always been a priority.