Dr Trudi Deakin
X-PERT Health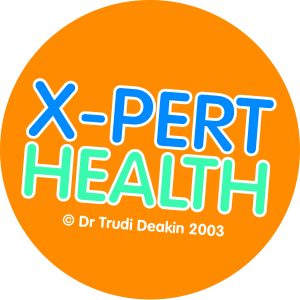 About
Trudi is Chief Executive of X-PERT Health and specialises in the research, development, implementation and audit of structured education for the public and healthcare professionals internationally. Trudi's first degree in Nutrition and Dietetics was obtained in 1993, followed by a teaching qualification in 1998 and a doctorate in diabetes, behaviour change and self-management education in 2004.
As the founder X-PERT Health and the author of the original portfolio of X-PERT Programmes, Trudi has trained over 1,500 healthcare professionals to become X-PERT Educators, which has permitted the delivery of structured education to over 250,000 people at risk of, or diagnosed with, diabetes. She has published widely and has demonstrated that implementation of the X-PERT Programme is a cost saving strategy that not only results in statistically significant improvements in all clinical and quality of life indicators but also reduces the requirement for prescribed medication.  The first 10 years of X-PERT Health
Her ambition is to further develop professional and patient education systems that increase competences to enable people to successfully prevent or manage long-term health conditions, improving health and well-being, and saving healthcare costs. A visiting fellow at the University of Hertfordshire and a founding member and trustee of the Public Health Collaboration enables the continuation of research and development in nutritional education and the ability to raise awareness of evidence-based lifestyle approaches for optimal health.