Dr. Mary Eldridge M.D.
Lipid Specialists, S.C.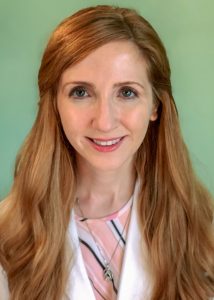 Specialties: Diabetes Type two, Heart disease, Insulin Resistance, Metabolic syndrome, Pre-Diabetes
Contact Details
MaryEldridgeMD(at)Lipidologist.com
(262) 656-1911
Lipid Specialists, S.C.
1400 75th Street
Kenosha, WI 53143
Qualifications
Dr. Eldridge graduated magna cum laude from the University of Notre Dame with a B.S. in Science Preprofessional Studies. She earned her medical degree at the Medical College of Wisconsin, and she was elected to Alpha Omega Alpha Honor Medical Society. After training at The Mount Sinai Hospital in New York City, she returned to her hometown of Kenosha, Wisconsin, to open Lipid Specialists, S.C.
Lipid Specialists, S.C., is located in the same building where Dr. Eldridge's grandfather, Paul A. Capelli, M.D., opened his obstetrics & gynecology practice in 1964 and where her father E. John Eldridge, M.D., has practiced ophthalmology since 1988.
About
A Diplomate of the American Board of Clinical Lipidology, Mary Eldridge, MD, is a certified lipidologist in southeastern Wisconsin. As a lipidologist, Dr. Eldridge helps her patients decrease their risk of heart disease, stroke, and diabetes. Her special interests include intermittent fasting, nutritional ketosis, genomics, obesity, diabetes prevention, & treatment of patients who have had statin-associated side effects.
Dr. Eldridge finds that intermittent fasting, low-carb, high-fat (LCHF) diets, and ketogenic diets are powerful tools in the fight against adiposopathy, arterial inflammation, and endothelial dysfunction. Patients often come to Dr. Eldridge for a consultation because they have developed an extremely high LDL-P while on a ketogenic or LCHF diet. She works with patients to improve their lipid profile by optimizing their nutrition and lifestyle using a personalized, integrative approach.
At Lipid Specialists, SC, a "cash or charge" consultative practice, Dr. Eldridge provides old-fashioned patient care with cutting-edge science to help patients survive & thrive. Dr. Eldridge conducts a thorough examination during a 3-hour new patient consultation. Next, she orders & evaluates test results, identifying areas that can be optimized. Finally, she creates individualized plans to help patients decrease their chances of heart disease, stroke, dementia, obesity, & diabetes.
Dr. Eldridge's office is located one hour from both Milwaukee & Chicago. You can find Dr. Eldridge (@Lipidologist) on Twitter, Facebook, and Instagram.