Dr. Krista Ellow PharmD., BCACP
Dr.Krista Ellow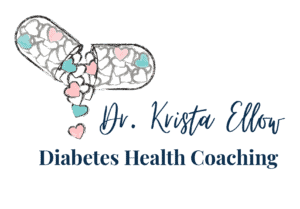 Specialties: Diabetes Type two, Insulin Resistance
Contact Details
4844674276
220 Hagan Road
Qualifications
Doctor of Pharmacy
Post Graduate Residency Pharmacy Practice
Post Graduate Residency Ambulatory Care
Board Certification in Ambulatory Care
About
Dr. Krista Ellow, PharmD., BCACP is a clinical pharmacist and diabetes health coach who is on a mission to make the world of medications make sense again. She focuses on resetting the minds and bodies of people with type 2 diabetes who have been told there is no way to avoid medication. She has been successful in coaching hundreds off of medication entirely & specializes in insulin reduction and insulin resistance. 
As a board-certified expert in chronic disease, she spent years applying the traditional methods of diabetes management until she realized that the medications she was using didn't make things better and didn't make patients healthier. They just changed the numbers on the lab sheet. She now uses food to help her patients heal, and overcome diabetes.
The standard diabetes education provided to people sets them up for a mindset of defeat and has them eating all the wrong foods at all the wrong times. The "superfoods" listed on the webpages of major diabetes players typically triggers overeating, excessive carbs and an over-dependence on medication. Her coaching provides real solutions and more effective counselling points to help lower blood sugars now.
In her coaching, she also shares her method of assembling meals with ease to transition people with high blood sugars into the world of low-carb living. She has used this eating style to prevent medication additions, eliminate medication needs and reverse the pre-diabetes in personal clients and patients. She shares her message of common sense diabetes eating with people encumbered by pills and injections with a bigger goal to change how this disease is treated on a large scale.