Dr. James Fretwell MD, FAAFP, DABOM,DABCL
Rocky Mountain Family Practice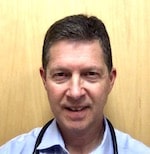 About
I work with patients on preventing and treating chronic illness with healthy lifestyle approaches. My favorite dietary pattern is Low Carb.
The Low Carb diet helps my patients manage their pre-diabetes, metabolic syndrome and type 2 diabetes. Medications, including insulin, can often be reduced or discontinued while maintaining excellent disease control.
I believe this is a healthy and sustainable diet that includes real food, and excludes or minimizes processed foods, processed seed oils, sugar and starch. I personally enjoy this dietary pattern and strongly encourage my patients to try it to improve their health.