Jenni Gallagher APRN
Joyful Heart House Calls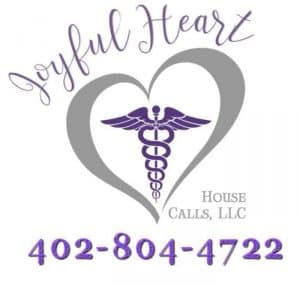 Nurse - Practitioner, Obesity Medicine Health Coach
Specialties: Autoimmune diseases, Depression, Diabetes Type one, Diabetes Type two, Ehlers Danlos Syndrome, Fibromyalgia, Gut health, IBS, Insulin Resistance, Metabolic syndrome, NAFLD, PCOS, Pre-Diabetes, Thyroid dysfunction, Weight loss
Contact Details
Https://m.Facebook.com/JoyfulHeartHouseCalls/
402-804-4722
2903 Cape Horn Circle
Plattsmouth, NE 68048
Qualifications
I have over 24 years experience as a registered nurse, 12 of them as a nurse practitioner, and 7 years of experience as a low carb practitioner. I combine the best of mainstream medicine with nutrition and lifestyle/functional medicine to give patients the best options for care.
I have geriatric, pediatric, and internal medicine experience, giving me a solid foundation on which to base patient care.
About
I am a family nurse practitioner who found my way to health when I lost over 50 lbs in 2013. I guide people to take charge of their own health, especially with regard to hormones, nutrition, and metabolism.
I offer house call visits in the Omaha area; patients are able to choose the care they receive: you may opt for standard allopathic medical treatment, or my passion, a low carb nutrition plan that can reverse many chronic health conditions.
I also provide health coaching visits over the phone for patients who aren't local, but need some guidance with implementation of a low carb way of eating.