James Goolnik BDS MSc
Bow Lane Dental Group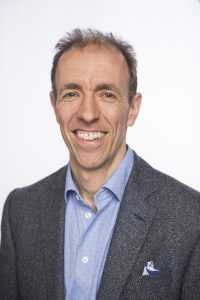 Specialties: Dentistry
Contact Details
020 7236 3600
2a Bow Lane
London EC4M 9EE
Qualifications
Masters degree in Conservative dentistry from the Eastman Dental Institute London.
About
James Goolnik is a dentist and founder of Bow Lane Dental Group.  A family owned multi-specialist dental clinic in London. A member of the British Dental Association and a Dental Phobia certified dentist, James was previously President of the British Academy of Cosmetic Dentistry. He is a judge for both the Dental Industry Awards and the Dentistry Awards and he lectures internationally on dentistry and sugar. His book 'Brush' is a number one best seller on Amazon and all the profits go to the charity, Dentaid. The funds help equip and train a hospital dental surgery in addition to financing a mobile clinic in Malawi.
Having worked in the same practice for over 17 years, he has witnessed first hand how sugar damages teeth on a daily basis. His team will help you change your diet and equip you with the tools to have a health mouth teeth for life! He is married with three children and launched Rewards Project, a charity dedicated to transforming the rewards culture. His mission is to change the way society rewards children with sugar for healthier alternatives.