Barbara Gregorkiewicz Lic. ac.; Nat. dip.
Qi Acupuncture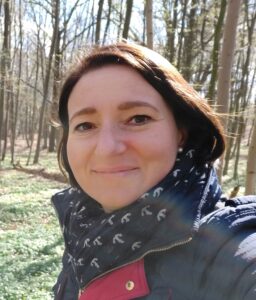 Specialties: Acupuncture, Anxiety, Depression, Fertility, Fibromyalgia, Gynecology, IBS, Menopause, PCOS, Weight loss
Contact Details
https://www.qiacupuncture.co.uk/
00447903880208
Enso Healing Rooms, 190 Cheltenham Lane, Montpelier, Bristol, BS6 5RA
Qualifications
Diploma in Acupuncture, Diploma in Naturopathy,
About
Qualified as Naturopathic Acupuncturist in 2020, I practice Traditional Chinese Medicine acupuncture together with other modalities including electro-acupuncture, moxibustion, cupping, and qua-sha. At my clinic, I not only do acupuncture but also can advise on the diet and lifestyle changes that could improve my client's quality of life.
Acupuncture itself can help manage or even treat certain conditions, however, I do recognise that diet and lifestyle can have a much bigger impact on the overall health and wellbeing. I am an advocate of low-carb and ketogenic diets and also animal-based nutrition. Please contact me if you'd like to work with me.
I myself am an advocate of low-carb and ketogenic diets which help me maintain my own good health. In regard to the low-car diet education I follow the work of Dr. Paul Mason, Dr. Ted Naiman, Dr. Bret Sher, Dr. Jason Fung, Dr. Ben Bickman and others.