Caroline Hind PgDip
Caroline Hind Primal Health Ltd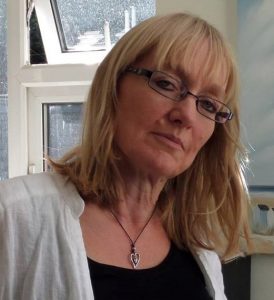 Specialties: Alzheimers, Autoimmune diseases, Insulin Resistance, PCOS, Parkinsons, Pre-Diabetes, Weight loss
Contact Details
https://carolinehindprimalhealth.co.uk
07516029898
Registered office: London
Practice address: York, U.K.
Qualifications
BA (Hons), PgDip Nutrition Science and Practice
PgDip, mBANT, rCNHC
About
I offer face-to-face nutritional therapy consultations in York, England. (Follow-up consultations may be conducted via telephone or Skype/Zoom.)
Trained at postgraduate level and registered with the British Association for Nutrition and Lifestyle Medicine (BANT), as well as the Complementary and Natural Healthcare Council (CNHC), I can take an in-depth look at your health concerns to identify ways in which personalised dietary and lifestyle changes might complement the support you receive from your doctor. My clients tend to be looking for support as they manage:
√ Weight
√ Pre-diabetes
√ Cognitive decline
√ Mood and energy swings
√ PCOS (polycystic ovary syndrome)
As a Certified Primal Health Coach and a Registered Nutritionist, I also offer talks and workshops in the field of low-carb nutrition and 'primal'* health.
Inspired by Mark Sisson, I studied health coaching through the Primal Health Coach Institute, which gave me a solid grounding in low-carb, real-food nutrition and the fitness and lifestyle factors that support clients in meeting their individual health goals. I offer one-to-one health coaching via telephone, Skype or Zoom sessions, as well as in-person private and public group health coaching programs. Please see my website for further details and pricing.
*'primal' is a word we use to refer to ways of eating and living that more closely approximate the framework that humans seem to have evolved to thrive on over the millennia — in practical terms this can mean getting outdoors more, moving every day, managing stress, prioritising sleep, avoiding too little or too much exercise and, most of all, optimising our diets to support good metabolic health.