Paula Holdt Health Coach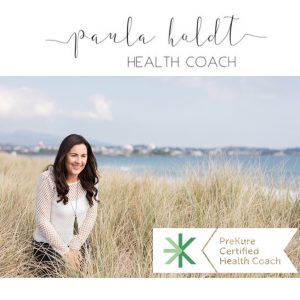 About
 PreKure trained and certified Health Coach where we believe that "Prevention is Cure"
Using a Preventative Approach to all health goals and outcomes, with guidance to restoring a long and healthful life through habit and lifestyle change.
Health Coaches are the link to getting the results for the best health comes for a sustainable, lifetime outcome. 
A complete approach to positive lifestyle change.
-Prevention rather than cure.
-Whole unprocessed food advocate. 
-Weight loss.
-Chronic disease control.
-PCOS care.
-Exercise planning.
-Menu planning.
-Patient advocacy.
-Mental wellness.
-Sleep hygiene planning.
-Relaxation and slow living.
-Skin health. 
Based in Taranaki, New Zealand. I welcome your enquires for one on one coaching or group/corporate training. Workshop presentations and whole food cooking demonstrations.
Instagram: paulaholdthealth
Facebook: Paula Holdt – Health Coach
Facebook: Chew The Fat NZ