Nikola Howard
Low Carb in the UK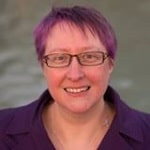 Specialties: Diabetes Type one, Diabetes Type two, Food Sensitivities, Gestational Diabetes, Gut health, Insulin Resistance, Menopause, Metabolic syndrome, NAFLD, PCOS, Pre-Diabetes, Thyroid dysfunction, Weight loss
Contact Details
London
Qualifications
Reiki I Attunment
Issuing authority: David M Godfrey
Issued date: Aug 2003 - No Expiration Date
Coach and NLP Practitioner
Issuing authority: Champion Academy Ltd
Issued date: Nov 2016 - No Expiration Date
Certificate: https://twitter.com/Nikola_Howard/status/795316411153391616
MasterCoach - Level 4 accredited
Issuing authority: Master Coach
Issued date: Sep 2018 - No Expiration Date
Credential Identifier: Credential ID 11906950
https://www.credential.net/mqrun7gv
Master Coach
Issuing authority: Champion Academy Ltd
Issued date: Dec 2018 - No Expiration Date
https://twitter.com/Nikola_Howard/status/1153773132035084288
About
Nikola Howard, Mindset Maven.
A polymath that has the superpower of "connecting the dots".
I'm an author, coach and mindset & human physiology mentor.
I firmly believe that to be a fully realised and peaceful human, one needs to unite body and mind.
I've been eating low carb since 1999 and I believe that the advice given about a "healthy balanced diet" is anything but!
My crazy idea is to improve the world by helping others free their minds from self-hate and their bodies from slavery to carbohydrate addiction.
I work primarily with overwhelmed businesswomen who struggle with being overweight, tired, and pulled from pillar to post by their boss, their children and their perceived need to overachieve. They would like to get some space, clarity and their health back.
What separates me from others such as Diet Doctor, Weight Watchers and Slimming World is that I free people from Diet Prison.
Because of this, my clients receive energy, better health and a slender body. I'll even go so far as to say that they also gain a renewed and deep sense of confidence and self love.