Dixie Huey Nutrition Network Advisor
Favor Fat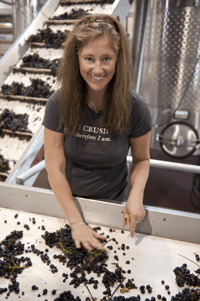 Specialties: Weight loss
Contact Details
415-283-7830
2005 SE 192nd St., Ste 200
Camas, WA 98607
Qualifications
Nutrition Network Advisor
About
A lifelong proponent of wellness and the pleasures of the table, coach Dixie Huey offers 20 years of blended experience in the coaching, culinary, and marketing and management consulting worlds.
She has also travelled extensively, dined and appreciated local cultures around the world. And like most, she's endured her share of diet failures and even an eating disorder.
Hers is a story of earned knowledge, personal failure, and paradox: most health coaches aren't foodies, and most foodies don't have an eating disordered past nor are they frequent exercisers.
In addition to being a Nutrition Network Advisor with The Noakes Foundation, she has a Bachelor of Arts in psychology and French from Duke University and an MBA in finance from the University of Colorado at Colorado Springs.
From a previous career, she is a certified sommelier through the Court of Master Sommeliers and earned distinction for the Wine & Spirits Education Trust Advanced level.
So, if you're looking to pair your nutrient-rich, fat forward food with a glass of wine, she's happy to help!