Dr Austin Jeans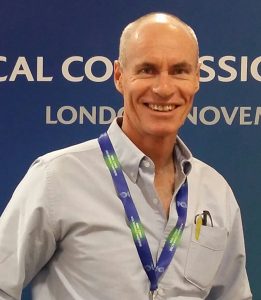 About
Dr Auston Jeans, Sports Medicine & Lifestyle Medicine Physician.
Dr Austin Jeans is a specialist Sport and Exercise Medicine Physician in Zimbabwe, where he has practised medicine for 30 years.
After initially pursuing a medical career in the military and emergency medicine, he completed a postgraduate degree in Sports Medicine at the University of Cape Town. He is the Medical Director of the Rolf Valley Sports Medicine Centre, the Innovate High-Performance Centre and The Low-Carb Companion Lifestyle Program.
He has been Zimbabwe's chief medical officer to four Olympic teams, three Africa Games Teams, National Cricket, Rugby, Judo and Hockey Teams and consults for several National Sports Federations. He is a member of the Zimbabwe Olympic Committee's Medical Commission and sits on World Rugby's Developing Nations Medical Subcommittee.
He has written many public information media articles and has given numerous lectures on topics relating to low-carb, higher healthy fat nutrition to weight-loss, improved health outcomes and sports performance. He is an active age-group athlete in triathlon, swimming and eco-adventure racing.