Dr. Michael Kaye D.C., D.A.C.R.B., CFMP
The Center for Functional Health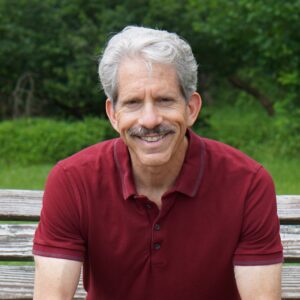 About
Dr. Michael Kaye is the founder of The Center for Functional Health. His goal is to empower patients to live a life that is optimum, vibrant and energetic. The Center for Functional Health helps patients to exponentially improve their health through the use of lifestyle management involving nutrition and movement, advanced functional lab testing, clinical examination, education, and most importantly, personalized attention.
He is a certified Functional Medicine Practitioner (CFMP) and has completed the Applying Functional Medicine in Clinical Practice (AFMCP) course from the Institute of Functional Medicine (IFM). He is also certified as an AIP coach (Autoimmune Paleo coach). Additionally, Dr. Kaye has completed the Nutrition Network Advisor Training and the Professional Training in LCHF/Ketogenic Nutrition and Treatment from the Nutrition Network.
He is a member of the Pennsylvania Chiropractic Association, Pennsylvania Chiropractic Association and American College of Chiropractic Rehabilitation Science. Dr. Kaye has a sub-specialty in Chiropractic Rehabilitation and is licensed in Pennsylvania, California and New York.
Coming from a family that suffered greatly with Type II Diabetes, heart disease, stroke and cancer; his goal is to help patients avoid these maladies and recapture their health through lifestyle management.
His passions include exercise, nutrition, books, podcasts and dogs and has been helping patients create healthier lives since 1988.