Steph Lowe BSpExSc GDipHumNutr NSA
The Natural Nutritionist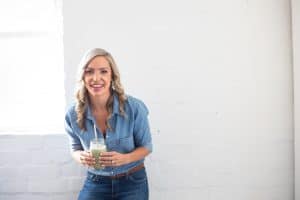 Specialties: Anxiety, Coeliac, Depression, Diabetes Type one, Diabetes Type two, Eating Disorders, Fibromyalgia, Food Sensitivities, Gestational Diabetes, Gut health, IBS, Insulin Resistance, Lactation, Menopause, Mental Health, Metabolic syndrome, PCOS, Paediatrics, Post-natal care, Pre-Diabetes, Pre-natal care, Sports nutrition, Thyroid dysfunction, Weight loss
Contact Details
https://lowcarbpractitioners.com/directory/
0407736463
42A Station St, Sandringham VIC 3191
Qualifications
BSpExSc GDipHumNutr NSA
About
Steph Lowe is a Sports Nutritionist, yogi and founder of The Natural Nutritionist, a hub for celebrating the importance of real food, and author of Low Carb Healthy Fat Nutrition.
 With a passion for spreading a positive message about real food and the incredible effect it has on performance, Steph launched The Natural Nutritionist in 2011 and is on a mission to inspire others to make health a priority in their lives.
Along with running The Natural Nutritionist, Steph hosts the podcast, The Real Food Reel, is the resident Nutritionist for Melrose Health and has an online 12-week online program, LCHF Endurance.
 To book a consultation with Steph or to find out more about The Natural Nutritionist, visit: www.thenaturalnutritionist.com.au.