Kimberly Marquardt MSN, RN
Body Food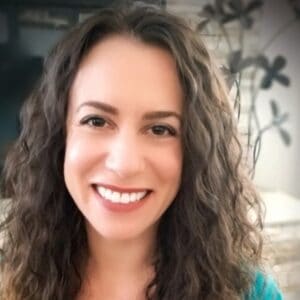 Specialties: Diabetes Type two, Gestational Diabetes, Gut health, Heart disease, Insulin Resistance, Metabolic syndrome, Post-natal care, Pre-Diabetes, Pre-natal care, Weight loss
Contact Details
https://www.getbodyfood.com/store/c1/Featured_Products.html
Qualifications
RN x 20+ years, masters prepared - specialties: obstetrics, outpatient surgery, long term care, telephone triage, aesthetics, and informatics. Currently the health services director at a community college. Well-read/researched in reversing insulin resistance and metabolic syndrome and all associated chronic illnesses.
About
I am a masters prepared registered nurse with a passion for health and wellness. My personal journey of life detox started with making my own body care products back in 2015 after discovering the chemical cesspool I was (literally) bathing in with mainstream products. That was the beginnings of Body Food®, my line of synthetic free, minimal ingredient, non-toxic body care products to effectively eliminate the poisons in our daily routines, available at getbodyfood.com.
Shortly after detoxing my body care, I started looking at my diet. Even as an RN, I had very little to no nutritional knowledge and had been eating the standard American Diet for 35+ years. Although never overweight by some strike of luck and genetics, the scale starting creeping up in my 30's and I began suffering from ailments such as eczema, allergies, and digestive issues – things that people unfortunately now consider "normal" or attribute to aging. I started dabbling in a plant-based lifestyle, eventually becoming a raw vegan. My recently retired RN mother became enamored with all things low carb high fat. She started sharing the books, the gurus, and the science.
The science led me all the way from veganism to a ketogenic lifestyle and I never looked back. That's how powerful the science is! I eventually started an online Facebook group called Fat4Life and have assisted many individuals in reversing metabolic syndrome, Type II Diabetes, high blood pressure, dyslipidemia, etc. with keto and intermittent fasting.
I am extremely passionate about educating in and around health and wellness and helping people optimize their quality of life through diet and lifestyle adjustments. I have a very laid-back approach and like to have fun. My Facebook group is an extremely positive and welcoming environment. Phrases such as "that's not keto" are not allowed as we recognize that everyone is on their own journey and it IS a journey. We focus on progress and learning in a loving environment.