Dr. Jennifer McCabe Lentz MD
It Is What You Eat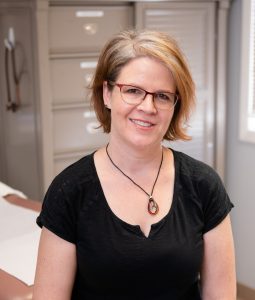 About
Dr. Lentz graduated from the University of Colorado School of Medicine in 2001, and then from the Fort Collins Family Medicine Residency in 2004. She is Board Certified in family medicine and has enjoyed a full spectrum practice seeing all ages and combining preventative, acute and chronic conditions.
Over her years as a family doctor, Dr. Lentz has focused on lifestyle changes for health and removing medications when appropriate, resulting in more successful long term wellness.  Dr. Lentz is passionate about her patients, and is truly devoted to listening as well as personalizing care. She takes the time to counsel about lifestyle habits and dietary changes.
Over time, Dr. Lentz's medical mission has become to successfully treat chronic health issues, especially metabolic disorders and obesity which are associated with most other chronic disease. Her goal is to build a true doctor-patient relationship while working as a partner with her patients through good nutrition.
​​In 2016, Dr. Lentz took extensive additional training and became a Diplomate in Obesity Medicine.  Her knowledge continues to grow and now extends to insulin's relation to chronic diseases,  and the negative effects of the Standard American Diet.
Dr. Lentz is a long time advocate of using Low Carb High Fat (LCHF) eating to treat metabolic disorders and has recently implemented intermittent fasting for patients as well as in her own life.  She has seen amazing successes treating her patients using these lifestyle changes.