Teresa Mealy FNP
Teresa Mealy Total Health and Wellness, LLC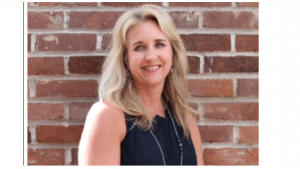 Specialties: Menopause, Weight loss
Contact Details
http://teresamealytotalhealthandwellness.com
417-771-5277
1200 E. Woodhurst Dr. H-400
Springfield, MO. 65804
Qualifications
Board Certified Family Nurse Practitioner. Advanced certified in Bio Identical Hormone Replacement Therapy through World Link Medical, Nutrigenomics certified through GX Sciences, AFMCP - Institute for Functional Medicine.
About
We are a small, family owned and operated practice in Springfield, Missouri specializing in weight loss, bio-identical hormone optimization and nutrigenomics.  If you are tired of being told there is nothing wrong with you or you have been going round and round with practitioners we are the place for you.  We provide close, one on one, individualized care that focuses on patient/provider relationship.
We incorporate LCHF, Atkins, LCHF medium protein and keto as well as intermittent fasting and OMAD.
Bio Identical Hormone Replacement Therapy
Nutrigenomics
Functional medicine
https://m.facebook.com/teresamealytotalhealthandwellness/