Vanessa Meril-Mamert MSc., INHC
Creole Nutrition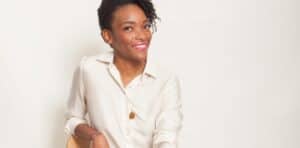 About
I am a nutritionist trained in biochemistry, herbal therapy and aromatherapy.
I help women overcome hormonal imbalances, improve their fertility and learn to get back to a healthy weight through a low-carb high fat diet.
Being from the Caribbean myself, I create meal plans that include African and Caribbean produce, with a healthy twist.
Currently, I work through visio call only.