Mary Myers
The Spark Coaching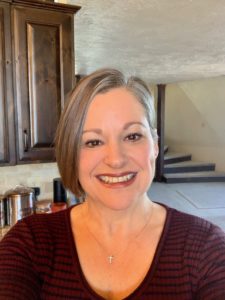 About
I am a Health Coach (pending National Board Certification) who specializes in helping people reclaim a more youthful health through diet and lifestyle.  Remember how good you felt 10-20-30 years ago?  It is possible to feel that way again!
What does a health coach do?  Have you ever gone to a doctor, gotten information you didn't understand and left the office feeling overwhelmed or with a packet of papers for you to read and teach yourself?  A Health Coach is someone who can help you decode and investigate information given in a short doctor appointment.  A lot of doctors don't recommend lifestyle interventions because they don't have the time or ability to help you achieve them.  They might tell you what you need to do but don't have the steps to help you accomplish what they have recommended.  Change your diet, start exercising, reduce your stress, get better sleep. Sounds easy enough, right?  These are all things that can have major impact on your health but are much harder to put into practice than it appears…or we would all be doing it.  That is where I come in.
I specialize is people with metabolic dysfunction.  This includes: Metabolic Syndrome, Insulin Resistance, Pre-Diabetes, Type 2 Diabetes, Alcoholic Fatty Liver Disease, PCOS, Migraine and many other disorders that are caused or exacerbated by this type of metabolic dysfunction.