Andrea Nicholson NTM, BCHN, RWP-3
Healthy Life with Andrea, LLC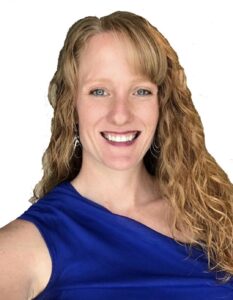 Specialties: Anxiety, Diabetes Type two, Food Sensitivities, Gut health, IBS, Insulin Resistance, Metabolic syndrome, NAFLD, PCOS, Pre-Diabetes, Thyroid dysfunction, Weight loss
Contact Details
https://www.healthylifewithandrea.com
970-818-0564
Qualifications
Board Certified in Holistic Nutrition, Nutrition Therapist Master, Restorative Wellness Practitioner (level 3).
About
Hello! I'm Andrea Nicholson, Board Certified Holistic Nutritionist, Nutrition Therapist Master, and Restorative Wellness Practitioner (level 3).
In my "previous life" as a forensic scientist and crime lab manager, I learned a very valuable skill:  How to identify and follow the evidence to solve mysteries.
So when I followed my true passion and started my holistic nutrition and lifestyle consulting practice, I was already good at identifying clues and finding unique solutions.
As a result, I've been able to solve my own health challenges and those of my clients.
Naturally, when people around me saw the changes in my health and heard me talk about the choices I now make for myself, they wanted to know more. They asked me to help them through their health challenges, especially how they could solve these mysteries (for good) without medications loaded with side effects.
Today I run a virtual practice out of Parker, CO offering holistic nutrition and lifestyle consultations and functional testing.