Dr. Jodi Nishida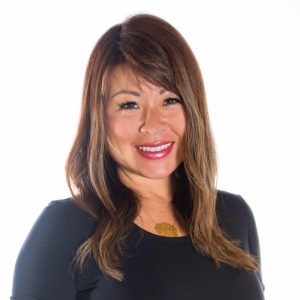 Specialties: Diabetes Type one, Diabetes Type two, Heart disease, NAFLD, Weight loss
Contact Details
https://theketoprescription.com
5304205844
1650 Liliha St. #101
Honolulu, HI 96817
Qualifications
Doctor of Pharmacy
Credentialed in Ketogenic Nutrition by The Nutrition Network
Certified in Cardiovascular Disease Management by the American Pharmacists Association
Featured on Numerous Podcasts
Author of The Keto Prescription Handbook
Restaurant and Menu Consultant
Public Speaker
About
Dr. Jodi Nishida discovered the ketogenic lifestyle 3 years ago.  Initially starting it for weight loss, keto drastically improved her quality of life by reversing a serious arthritis condition she suffered with for 13 years.
This personal story inspired her to research keto further where she realized that medicine is being practiced backwards.  It all starts with the food we eat.
The Keto Prescription Clinic was opened in May 2019.  Located in Honolulu, HI she partners with Dr. Russell Yang who is a gastroenterologist.
Together, they work daily to help their patients lose weight, lose body fat, reduce their medications, and improve symptoms from head to toe.
Endorsed by Hawaii's Blue Cross Blue Shield plan, The Keto Prescription Clinic aims to improve lives both locally and nationally.  Dr. Jodi spends 1-2 days/week out in the community consulting with restaurants and businesses to "keto-fy" their menus.  She works with employer groups to improve the health of their employees, is an author, and has her own radio show on AM 650 called Smart*Health.