Dr Eleni Papagiannidou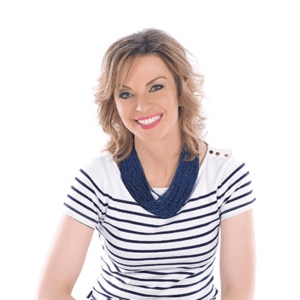 Specialties: Autoimmune diseases, Diabetes Type one, Diabetes Type two, Fertility, Gut health, Heart disease, Insulin Resistance, Metabolic syndrome, Weight loss
Contact Details
https://www.rebalance.gr/index.php/el/
6973796216
Isidorou Moraiti 97, Koropi, 19400
Qualifications
2006 PhD in Biochemistry – University of Surrey, UK
1997 MMedSci in Human Nutrition – University of Sheffield, UK
1994 Bsc in Dietetics – Harokopio University, Athens, Greece
About
I am a Registered Dietitian with considerable experience in the area of nutrition relating to metabolic health with clinical practice of over 24 years. I obtained my qualification as a Registered Dietitian in 1995 from the Harokopio University in Athens.  I obtained my Master of Medical Sciences in Human Nutrition from the University of Sheffield in the UK (1997) and later my Ph.D. qualification in the area of biochemistry from the University of Surrey and specifically in the metabolism of melatonin (2005).
I work as Registered Dietitian at a Public Sector Hospital, and I also maintain my private practice nutrition work. I have evolved as a practitioner during my years of consulting as a Registered Dietitian. At my clinic, I provide virtual sessions for individuals from many places in Greece and abroad with a diverse set of goals. For the last 8 years, I am a whole-food ancestral ketogenic diet advocate and I believe that everyone can benefit from eating less overall carbohydrates, more protein, and healthy fat than our current guiding nutrition principles.
My specialty area and my experience are in the application of ancestral ketogenic nutrition therapy for conditions characterized by insulin resistance and inflammation, including diabetes, heart disease, weight management, gut health disorders, autoimmune conditions, and fertility issues.