DR. Indrani Raman MD
Excel Health MD PLLC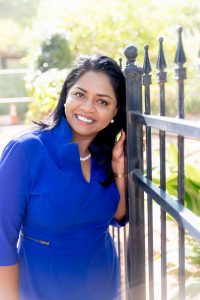 Specialties: Autoimmune diseases, Diabetes Type two, Fibromyalgia, Gut health, IBS, Insulin Resistance, Metabolic syndrome, NAFLD, PCOS, Pre-Diabetes, Thyroid dysfunction, Weight loss
Contact Details
https://www.excelhealthmd.com/
9727523199
318 W FM 544, Bldg C, Suite#4,
Murphy
Qualifications
Board certified in Internal Medicine and in Nephrology,
Certified Diplomat in Obesity Medicine.
Fellowship Trained in Integrative Medicine at Dr.Andrew Weil center for IM
About
Excel Health MD is an innovative medical clinic where traditional Medicine is combined with Integrative methods to improve health.  Our mission is to provide exceptional care with a passion for Wellness and Nutrition. With Dr. Raman's extensive training and a decade of experience, she is able to provide personalized treatments for a healthy and sustainable weight loss for even those with complicated medical conditions.
We take all major insurances including Medicare and also offer Telehealth consultations . Please contact our office for more details.