Catherine Rogers LLB
Map Health Solutions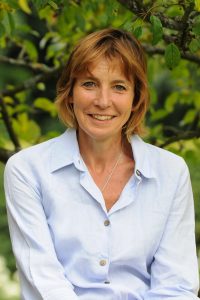 Specialties: Allergies, Alzheimers, Anxiety, Autoimmune diseases, Bipolar Disorder, Cancer, Coeliac, Depression, Diabetes Type one, Diabetes Type two, Eating Disorders, Food Sensitivities, Gestational Diabetes, Gut health, IBS, Menopause, Mental Health, Metabolic syndrome, Pre-Diabetes, Sports medicine
Contact Details
http://www.maphealthsolutions.com
The Mill House, Turville, Henley-on-Thames, Buckinghamshire RG9 6QL
Qualifications
CBT (Postgrad Cert, part of ongoing MSc) from Oxford University (2018)
Energy EFT Masters Practitioner (GOE) (2017)
Dr Sarah McKay DPHIL (OXON) Neuroscience Academy (2016)
EFT Practitioner (AAMET) July (2015)
Dip in Hypnotherapy October (2013)
Certified New Code NLP Practitioner and NLP for Families (2009)
Master Practitioner NLP from ABNLP including Hypnosis (2005)
Time Line Therapy from TLTA (2004)
About
Catherine Rogers LLB, ABNLP, AAMET, FRGS
Catherine is an integrative therapist and her innovative practice focuses on how physical health can improve mental health.
She uses Cognitive Behaviour Therapy (CBT) , Emotional Freedom Techniques (EFT) and Neuro Linguistic Programming (NLP) in conjunction with improving physical wellbeing to help patients change habits and improve their lifestyles.  Her particular passion is emphasising how important the health of gut bacteria is to mental and physical health. Her new book, Gut Well Soon, explores the science behind all the latest 'health' claims and explains why gut bacteria is so crucial to our mental and physical health.
To help put the theory into practice, she has also created Reset your Gut, a practical and individualised online course which shows you how to incorporate the theory into everyday life.