Dr. Catherine Seo PhD
Lipedema Simplified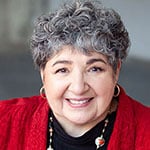 Specialties: Eating Disorders, Lipedema, Mental Health, Weight loss
Contact Details
https://lipedema-simplified.org/
+1-617-721-9463
Boston, Massachusetts, USA
Qualifications
PhD, MA, Psychology with a concentration in Media
FIELDING GRADUATE UNIVERSITY, Santa Barbara, CA.
MS, Strategic Technology Management
MARLBORO COLLEGE TECHNOLOGY GRADUATE CENTER, Brattleboro, VT.
BS, Communications/Education
EMERSON COLLEGE, Boston, MA.
About
Catherine Seo, PhD, Founder & CEO of Lipedema Simplified & The Lipedema Project, is the producer and director of the documentary The Disease They Call FAT. She traveled the world interviewing patients, doctors, surgeons, researchers, scientists, and experts looking for answers to the little-known and generally misdiagnosed fat/lymphatic disorder lipedema. Dr. Seo is also co-author of Lipedema: The Disease They Call FAT-An Overview for Clinicians, From Our Coaches' Kitchens: Ketolicious for Lipedema Holiday Cookbook, and Every Day Keto for Lipedema (coming out December 2021).
Dr. Seo has been an executive coach for 30 years. Since 2012, she has dedicated her focus, and passion to defining, understanding, and developing support for women with lipedema, lymphedema, and obesity. In 2016, she partnered with Dr. Leslyn Keith, OTD, CLT-LANA, author of Ketogenic Solution for Lymphatic Disorders, The Lymphatic Code (publishing September 2021), together bringing a ketogenic lifestyle to those with lipedema with significant results in reducing weight, volume, swelling and eliminating the pain usually associated with lipedema.
As a professor and academic, her research is focused on understanding and representing the voices of lipedema ladies who experience the distortions of body image as well as anti-fat bias in healthcare and in our culture.  Dr. Seo is a co-author in the recent publication in Medical Hypotheses/Elsevier, Ketogenic Diet as a Potential Intervention for Lipedema, examines the scientific evidence of the effectiveness of adopting a Ketogenic Diet by patients to alleviate clinical features associated with lipedema, including excessive and disproportionate lower-body fat deposition, pain, and reduction in quality of life (QoL). https://doi.org/10.1016/j.mehy.2020.110435