Andrea Simonlehner Dipl. Th. Mass.
Natural Equilibrium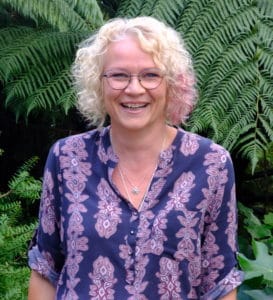 Health Coach, Massage Therapist, Reflexologist
Specialties: ADHD, Allergies, Anxiety, Food Sensitivities, Gut health, Pre-Diabetes, Weight loss
Contact Details
https://naturalequilibrium.co.nz
(+64)27 4404 387
100 Mana Esplanade
Paremata
Wellington
New Zealand
Qualifications
Certified Prekure Health Coach
Diploma in Therapeutic Massage MNZ
Professional Reflexologist RNZ
Fully insured practitioner
Anatomy and Physiology Certificate
Clinical NeuroMuscular Therapy Certificate
Myofascial Release Workshop 1 & 2
Soft Tissue Release Workshop
Trigger Point Release Course
Aromatherapy Level 1 & 2
Massage and Pregnancy Certificate
Touch for Health Kinesiology Certificates I - IV
How Reflexology helps with Allergies and Intolerances
Reflexology using the Five Elements Certificate
Language of the Feet Certificate
Integrated Ear Reflexology Certificate
Chi-Reflexology Seminar
Feuerstein Instrumental Enrichment Basic Mediator
Feuerstein Instrumental Enrichment Mediator
REIKI Dr. Usui System Level 1 & 2
About
I combine over twenty years of experience in traditional massage and reflexology with modern, evidence-based health coaching—in blended sessions, to best suit your individual needs.
My work and experience have taught me that prevention is cure. I believe wholeheartedly in a holistic approach, with a focus on lifestyle and sustainability.
I specialise in working with parents and families.
I know first hand how busy life can get when you're trying to fit everything in. Work, after school activities, exercise, healthy meals: the list goes on. My husband and I have two boys, of whom one has special needs and one is twice exceptional. I specialize in working with families like mine; families for whom healthy living is paramount.
Based on my experience and research, I believe that children's nutrition influences their behaviour and development. Their ability to stay focused, to concentrate, to feel comfortable in their bodies has everything to do with what they eat. Gut health, often considered a minor annoyance, has enormous effects on our quality of life.
But it's not only about your children. As parents, we excel at managing everyday life for our children, but we sometimes forget to take care of our own needs. Your health effects your children's, and we can find ways to manage it together.