Dr. Clara Triane MD
Doctor Clarity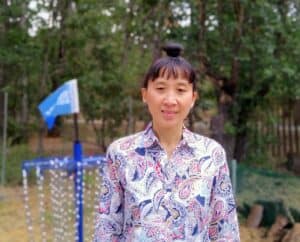 General Medical Practitioner (GP)
Specialties: Diabetes Type two, Gut health, Heart disease, IBS, Insulin Resistance, Mental Health, Metabolic syndrome, NAFLD, Pre-Diabetes, Weight loss
Contact Details
https://lowcarbpractitioners.com
(626) 703-6234
Sonoma, CA 95476
Hayfork, CA 96041
Qualifications
Board-certified in Family Medicine
About
Hi, I'm Doctor Clarity, a Board-certified Family Medicine physician in California with over 20 years of clinical experience.
I am available via virtual consultations to teach you how to use a low carb diet to help prevent and reverse a variety of primary care conditions including obesity, diabetes, hypertension and digestive problems.
My goal is to show you how to optimize your metabolic health without unnecessary drugs, applying the latest dietary science, while enjoying natural, delicious foods. I want to inspire you to create a healthier, new self with a keto attitude. Se habla español.