Jessic Turton MND
Ellipse Health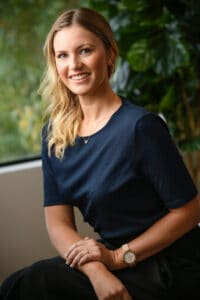 Registered dietician, Registered nutritionist
Specialties: Autoimmune diseases, Coeliac, Diabetes Type one, Diabetes Type two, Eating Disorders, Fertility, Gestational Diabetes, Gut health, Heart disease, IBS, Insulin Resistance, Metabolic syndrome, PCOS, Post-bariatric surgery, Pre-Diabetes, Weight loss
Contact Details
https://www.ellipsehealth.com.au/
(02) 8325 1725
Qualifications
Master of Nutrition and Dietetics
Bachelor of Applied Science (Exercise and Sports Science)
About
Jessica Turton is an Accredited Practising Dietitian (APD) and the Director of Ellipse Health.
Jessica is currently completing her Ph.D. to formally investigate the role of low-carbohydrate diets in the management of type 1 diabetes at the University of Sydney under the supervision of Associate Professor Kieron Rooney and Professor Grant Brinkworth.
Jessica has a passion for translating research into practice and in 2019 she published 'An Evidence-based Approach to Developing Low-carbohydrate Diets in Type 2 Diabetes: A Systematic Review' in Diabetes, Obesity and Metabolism.
Jessica presented at the American Diabetes Association's 80th Scientific Sessions in June 2020 on the evidence for low-carbohydrate diets and nutritional ketosis in the treatment of diabetes and obesity.
She is currently conducting a clinical trial investigating a low-carbohydrate diet for type 1 diabetes management. As the Director of Ellipse Health and the Lead Dietitian at The Centre For Gastrointestinal Health, Jessica manages a team of six Accredited Practising Dietitians across multiple private practice locations in NSW.
She has over 5 years of clinical experience consulting with hundreds of patients each year via both online and in-person communication and has successfully helped many individuals achieve type 2 diabetes remission with a low-carbohydrate dietary approach. Jessica aims to translate high-quality scientific evidence into clinical practice by developing evidence-based resources, articles, infographics, and programs for her clients and the public.
She has a special interest in the role of nutrition in various clinical populations, including diabetes, overweight and obesity, PCOS, inflammatory bowel disease (IBD), irritable bowel syndrome (IBS), disordered eating, and cardiovascular disease. Jessica has been a guest on numerous national and international podcasts, and she has participated as an invited speaker at many national conferences on low-carbohydrate diets.