Lauren Weiss Ph.D., CNS-S, CKNS
La Jolla Nutritional Health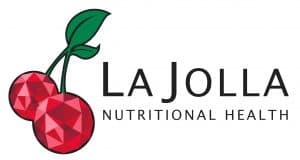 About
I am deeply passionate about optimizing metabolic health and helping others achieve their health, nutrition, and lifestyle goals through a low-carb/ketogenic lifestyle. My educational and personal journey led me down the path to a low-carb lifestyle because the benefits of this eating style are so numerous.
The Ketogenic Diet, in particular, has become a passion of mine because both the science and personal experiences from my clients inexplicably illustrate how truly amazing this lifestyle is for optimal metabolic health and disease prevention.
I am an International Ketogenic Behavioral Nutritionist, as well as a Certified Nutrition Specialist Scholar® (CNS-S) and a Certified Ketogenic Nutrition Specialist (CKNS), both credentialed by the American Nutrition Association® through its Board for Certification of Nutrition Specialists.
I am hoping to share my passion and expertise in nutrition, inflammation, metabolic health, behaviour change, and the Ketogenic lifestyle to educate, inspire, and help people meet their health and weight goals