NP Brandy Wiltermuth Certified in Obesity Medicine
ThreeHealth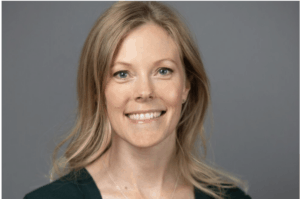 Specialties: ADHD, Anxiety, Coeliac, Depression, Diabetes Type two, Eating Disorders, Gestational Diabetes, Gut health, Heart disease, IBS, Insulin Resistance, Menopause, Mental Health, Metabolic syndrome, NAFLD, PCOS, Post-bariatric surgery, Pre-Diabetes, Sports nutrition, Weight loss
Contact Details
425-606-0022
21727 76th Ave W
Suite A
Edmonds WA
98026
Qualifications
I am a board certified Adult Nurse Practitioner. I hold a Masters Degree in Nursing. I have been working with metabolic health and weight management in various setting including medical weight management clinics, rural health systems, community health, bariatric surgical centers and now I am a partner in my own medical and behavioral metabolic health and weight management clinic.
About
I have worked in weight and metabolic disease and weight management for more than 15 years.
I earned my master's degree in nursing in 2004 from St. Scholastica in Minnesota.
Since 2004 I have been working to prevent and reverse cardio- metabolic diseases related to lifestyle choices. "Food is medicine" guides my philosophy of care.
Sharing knowledge and power of low carb living is my passion. I enjoy the partnerships that develop between myself and my patients. When I am not at work, I enjoy gardening, urban farming, snowboarding, cooking delicious keto dishes and a good horror flick.