Health Through Whole Foods
Ballina, New South Wales, Australia
Group leader: Katie Dillon - Functional Nutritional Therapy Practitioner & Health Coach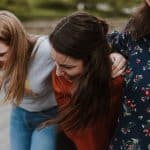 This group is focused on moving to a whole foods, low carb way of eating to improve health, prevent and/or reverse diabetes. All welcome. Facilitated by Katie Dillon - Functional Nutritional Therapy Practitioner & Health Coach from Empowered Nutrition.
Each meetup will have a discussion topic. We will set goals we want to achieve in the short and long term and check in with each other at follow up meetings.
When?
Please confirm that a meeting is going ahead before attending.
Monday 6:00pm


Where?
Ballina Anglican Church Hall, 24 Burnet St, Ballina, NSW, Australia.
Contact
Katie Dillon
Phone: 0412197912
Email: [email protected]