Low Carb Palmerston North
Palmerston North, New Zealand
Group leader: Gail and Fran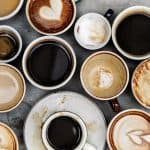 Welcome to Low Carb Palmerston North. We are so happy you found us. Our Mission is to eat our way to health.
We are here to support those that want to explore, follow or are carb curious about the Low Carb Lifestyle. Whether you simply want to lose weigh without calorie restriction; or to reverse your chronic health conditions caused by hyperinsulinemia (high insulin levels); or prevent them through Low Carb eating, you are welcome here. We also are also here to encourage those that have been living this lifestyle for a while to stay " On track". Welcome.
You can find our Low Carb Community Group on Facebook by following this link...https://www.facebook.com/groups/567058744034859
When?
Please confirm that a meeting is going ahead before attending.
Saturday 10.30am-12pm


Where?
221b Victoria Ave Palmerston North
Contact
Gail
Phone: 0122016660
Email: [email protected]