Joy Y. Kiddie MSc, RD
The Low Carb Healthy Fat Dietitian (division of BetterbyDesign Nutrition Ltd)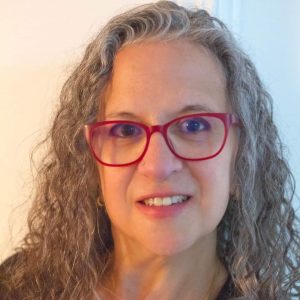 Registered dietician Nutritionist
Specialties: Allergies, Autoimmune diseases, Coeliac, Diabetes Type two, Food Sensitivities, Gut health, Insulin Resistance, Lipedema, Mast Cell Disease, NAFLD, Paediatrics, Pre-Diabetes, Weight loss
Contact Details
001-604-617-9593
47577 Austin Ave RPO
Coquitlam, British Columbia
V3K6T3
Qualifications
Registered Dietitian, Masters of Science (Human Nutrition)
About
Hi, I'm Joy Kiddie and I have operated my private practice for almost a dozen years.  I am registered with the College of Dietitians of British Columbia and the College of Dietitians of Alberta and provide both in-person Registered Dietitian services in my Coquitlam office, as well as across Canada via Distance Consultation.
Eating "low carb" can be a lifestyle choice no different than someone choosing to become vegetarian, or it may be prescribed by one's doctor to help treat pre-Diabetes, Type 2 Diabetes or number of other related metabolic conditions.  A ketogenic ("keto") diet is a very low carbohydrate diet that is used to improve the symptoms of specific clinical conditions such as epilepsy and seizure disorder, Type 2 Diabetes, as well as an adjunct treatment for certain types of cancers.  It is also used under supervision for weight-loss.
There is no one-size-fits-all low carb or ketogenic diet, but rather several different approaches to both of these; including a higher ratio of protein to fat, higher ratio of fat to protein, as well as a hybrid approach. Which approach is most suitable for you and which types of fats are best for you to eat will depend on your health status, any metabolic conditions you may have and medications that you may be taking, as well as your personal preference.
I am a member of Canadian Clinicians for Therapeutic Nutrition, a group of Canadian of physicians and healthcare professionals that utilizes evidence-based dietary interventions to improve and when possible to reverse the symptoms of chronic, yet preventable nutritionally-related diseases.