Jade Klehm HHP & CNC
Jade's Apothecary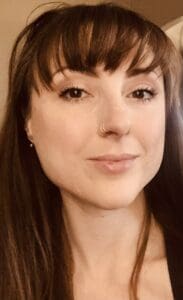 Health Coach, Massage Therapist, Nutritionist
Specialties: ADHD, Allergies, Alzheimers, Anxiety, Autoimmune diseases, Depression, Diabetes Type one, Diabetes Type two, Epilepsy, Fertility, Food Sensitivities, Gout, Gut health, Heart disease, IBS, Insulin Resistance, Menopause, Mental Health, Metabolic syndrome, PCOS, Pre-Diabetes, Sports nutrition, Weight loss
Contact Details
https://jadesapothecary.cloudstudios.com
US
Conroe TX 77303
Qualifications
Holistic Health Practitioner
Certified Nutritionist Consultant
HTMA practitioner
Certified Clinical Master Herbalist and aromatherapist
Yoga Teacher
Massage Therapist
About
Jade holds a Bachelor of Arts in Psychology and truly embraces the Mind Body and Soul connection in her work.  In addition to her degree in psychology, she holds an array of certificates for Holistic Health Practitioner, Certified Nutritionist Consultant, HTMA practitioner, Certified Clinical Master Herbalist, Certified Clinical Master Aromatherapist, various body work and massage therapy modalities including Swedish, deep tissue, sports, Thai, Rolfing, reiki, spa techniques, and yoga teacher. 
Jade also has a background in classical ballet and modern dance and has maintained a yoga practice throughout the past 20+ years in many Hatha styles including Ashtanga, Vinyasa, and Anusara, as well as Hot yoga including Bikram and Core Power. 
More recently she has incorporated more restorative and yin yoga to her practice and found that chakra balancing really compliments her work with HTMA for mineral balancing.  Aside from her formal education in healing arts she also has years of life experience in personal growth after multiple traumas and success with holistic treatments to mend these mind body and soul connections for optimal physical, mental and emotional well-being.