Amy Reynolds M.A. L.L.P.
Being Centered Counseling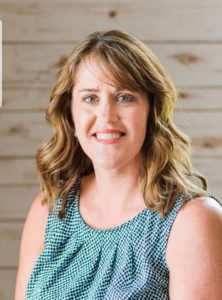 Mental Health Therapist, Psychologist
Specialties: ADHD, Anxiety, Bipolar Disorder, Depression, Diabetes Type two, Eating Disorders, Mental Health, Psychosis, Weight loss
Contact Details
https://www.psychologytoday.com/us/therapists/amy-kerin-reynolds-greenville-mi/477715
6163191255
Lowell, MI
Qualifications
Master's Level LLP, Mental Health Therapist. 20 years experience as a therapist and addictions counselor. I understand and support the low carb lifestyle.
About
Mental Health Therapist.
My office is well prepared to do online therapy with a confidential program called Simple Practice.
I still have a few opening time slots.
Therapy can be an essential support to help you heal from emotional pain and find more joy in life. I aim to help clients find peace in themselves and the world around them while meeting their goals. Some choose to make therapy a place to express strong emotions, resolve relational conflicts, address addiction, or discuss past traumas. Others may make therapy a way to learn new coping skills, reflect on weekly stress, adjust communication habits, or deepen understanding and improve mental health issues.
Together we will create a therapeutic relationship where therapy is structured to meet your goals.
For the past 20 years, I have worked with clients in addiction treatment, group, and individual therapy settings addressing a wide array of addiction, psychological, and life transition issues. In addition to traditional therapy models, I have specialized training in DBT, and IFS/Parts Work for treating trauma, relationship issues, and mood disorders.
My therapeutic style is relationship-focused, genuine, and non-judgmental. If you are considering a step toward easing burdens and creating a positive change, please contact me.
Online or Skype style therapy is an option and covered by most insurances.