Jacqueline Shoemaker RN, FNP
Winchester Wellness & Weight Loss Clinic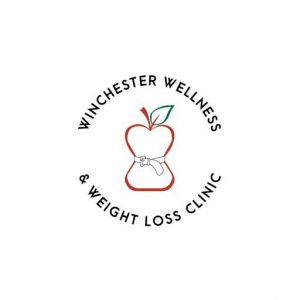 Nurse - Practitioner Nutritionist
Specialties: Diabetes Type two, Epilepsy, Food Sensitivities, Gestational Diabetes, Gut health, Heart disease, IBS, Insulin Resistance, Lactation, Mast Cell Disease, Menopause, Metabolic syndrome, NAFLD, PCOS, Post-bariatric surgery, Post-natal care, Pre-Diabetes, Sports nutrition, Thyroid dysfunction, Weight loss
Contact Details
http://winchesterweightloss.com/
540-686-7224
3042 Valley Avenue Suite 106
Winchester, VA 22601
Qualifications
Family nurse practitioner with nearly 20 years of working in healthcare. 10 years of using nutrition to heal disease.
About
Winchester Wellness & Weight Loss Clinic, owner and founder, Jacqueline Shoemaker, RN, MSN, FNP-BC is a Family Nurse Practitioner with nearly 20 years of experience in the fields of medical nutrition therapy, weight loss, corporate wellness and fitness, and private nutrition coaching.
At Winchester Wellness & Weight Loss Clinic, an individualized and personalized program is created for every client with the same underlying theme… Eat CLEAN!  Helping clients make lifestyle changes that support health and longevity is the goal of Winchester Wellness & Weight Loss Clinic. Both personal and corporate nutrition programs are designed to educate clients on healthy nutrition through real food.  Winchester Wellness & Weight Loss Clinic's programs focus on attainable and sustainable weight loss programs as well as wellness education.
Jacqueline has worked in various departments throughout the hospital since the 1990's. She has also worked as the liaison to the United Nations and the State Department for Valley Health for the pre-deployment readiness programs. She is currently serving as a Major in the Air National Guard medical unit. Jacqueline has helped thousands of clients achieve their weight loss goals.  Areas of interest include but are not limited to metabolism, glucose balance/diabetes, cardiovascular disease, gastrointestinal health, hormone balance, microbiome repair, inflammation, adolescent nutrition, and chronic pain.