Danny De Cock PhD, LD
Dietician Danny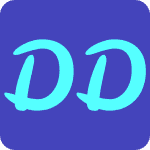 Registered dietician Nutritionist, Other
Specialties: Autoimmune diseases, Coeliac, Diabetes Type one, Diabetes Type two, Food Sensitivities, Gestational Diabetes, Gout, Gut health, Heart disease, IBS, Insulin Resistance, Lipedema, Mast Cell Disease, Metabolic syndrome, NAFLD, PCOS, Post-bariatric surgery, Pre-Diabetes, Thyroid dysfunction, Weight loss
Contact Details
Based in Belgium, active online worldwide
Qualifications
Ph.D. in engineering
Licensed dietician
About
With my professional nutritional advice tailored to you, you are set for life!
I am passionate about good food. As a nutritionist since 2018 and a licensed dietitian since 2022, I want to help people live a healthier life. This can be done by consciously choosing tasty and healthy food at the same time.
You can reach out to me for nutritional advice either in person and/or online, but also for further education and training in these matters. I enjoy giving passionate presentations about nutrition and how it can be beneficial for your health!